SWORKz wins the 2014 Asia RC Fever International Race!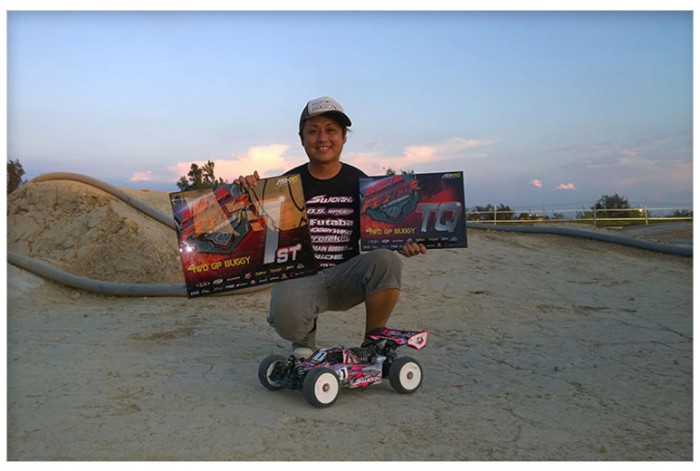 SWORKz brand ambassador Atsushi Hara was invited by Asia RC to take part in the 2014 Asia RC Fever International Race where almost 100 drivers attended .
From the control practice and 4 qualifying sessions, Hara finished 1st in all. The best 2 runs were selected out of 4 as the qualifying position. The track was really bumpy and windy with temperatures going up to 38 degrees. Semifinal A had 6 SWORKz drivers. Hara lead from start to the finish with 3 other SWORKz drivers making into the grand final too.
The 60 minute grand final was won by Hara. The other 3 SWORKz drivers finished in 4th, 6th and 12th positions respectively. All the SWORKz drivers are very happy with their results and look forward to the coming of the new S350 LDS system. Good job for all the guys and congratulations!