SWORKz S12-1M(Carpet Edition) 1/10 2WD EP Off Road Racing Buggy Pro Kit
Detail | Standard Parts | Option Parts | Manual
The S12-1M chassis platform is designed for racing. It features a mid-front gear box with a lower position spur gear system. The motor position is 65mm away from the traditional gear box (S12-1R) improving the cornering speed when racing on carpet tracks.
The S12-1M also features a 3mm 7075 chassis layout that allows up to 4 different battery positions. The buggy comes with a 6mm aluminum front shock tower and all the lower arm holders are made of strong aluminium. SWORKz designed a Pure Oil Shock System (no shock bladders) for quicker shock response and improved suspension feel. The S12-1M comes standard with the innovative Eaglet body designed for more rear grip and steering response. The Eaglet body provides a well balance feel in both mid-motor and rear-motor configurations.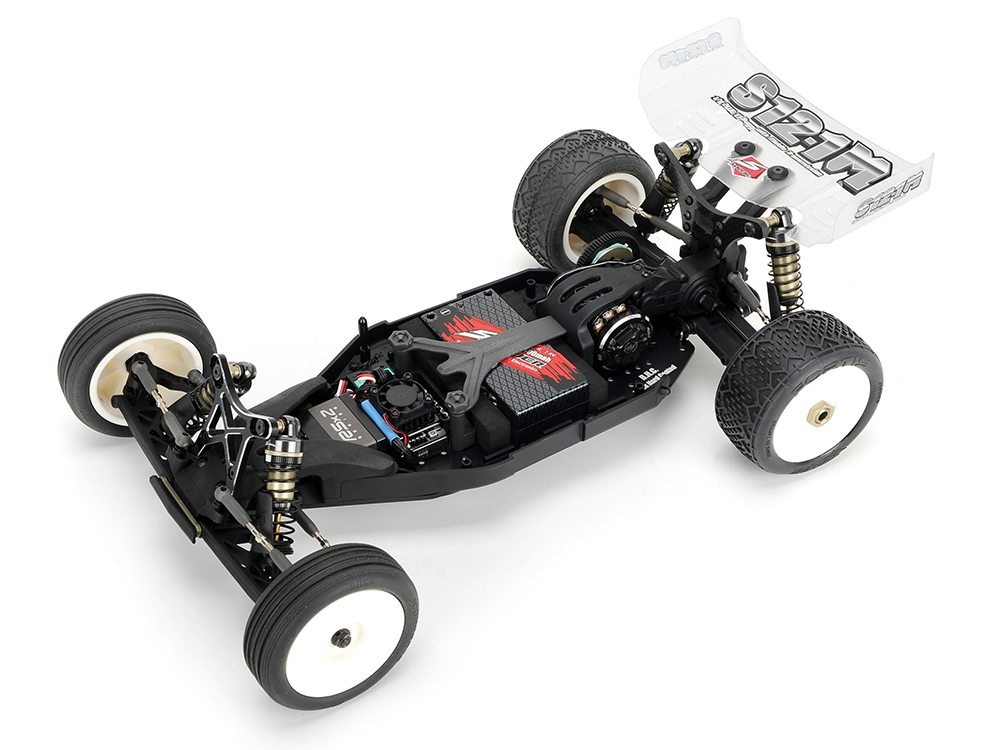 S12-1M Chassis Features:
The S12-1M platform was designed from the ground up and is the perfect buggy for the serious racer and weekend hobbyist alike. The smart and efficient design incorporated with a cost-effective and user friendly platform was our primary goal from the beginning of the S12-1M project.
Specification
Length: 415mm
Width: 248mm
Height: 45mm
Ground Clearance: 48mm
Wheelbase: 280-283mm
Track: F:248mm /R243mm
Gear Ratio: S:82/21T
Weight: 1480g~1580g
Equipment Needed:
2 Channel Radio System
1 High Performance Servos
1 Competition Speed Control
1 Competition Brushless 540 motor
7.4V Lipo Shorty Pack Battery
1/10 Off-Road Tires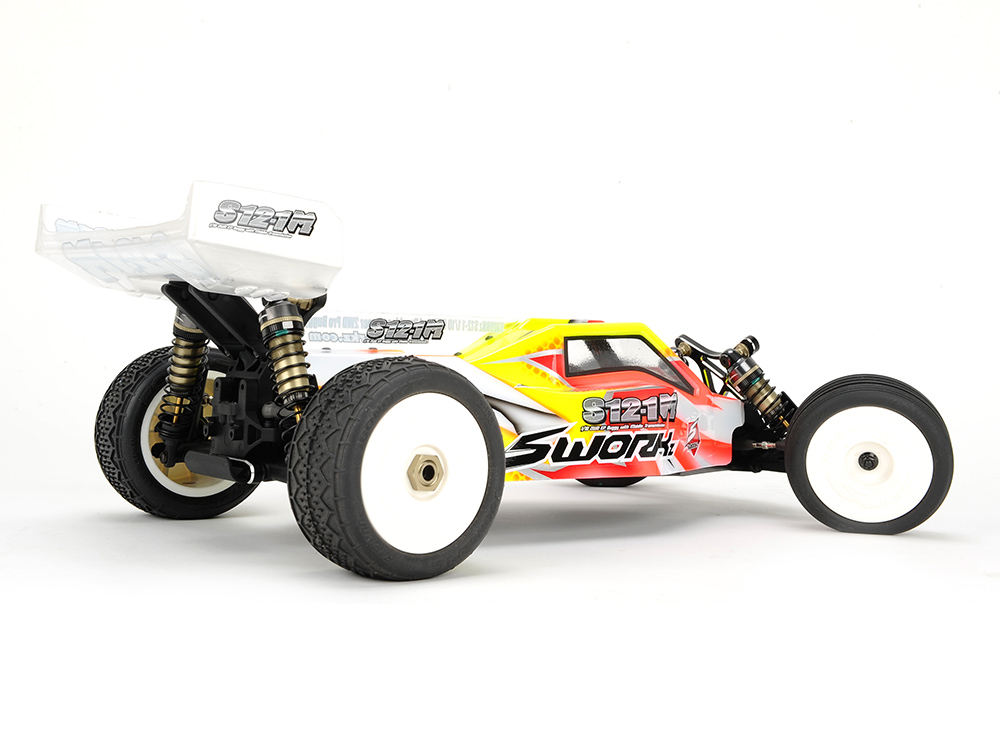 Product Number / Product Name
SW-910017M/ SWORKz S12-1M(Carpet Edition) 1/10 2WD EP Off Road Racing Buggy Pro Kit